Palm Beach County Home Care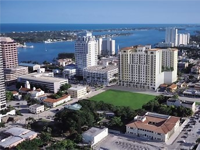 Palm Beach County is one of three counties comprising the South Florida metropolitan area. The county was formed in 1909. It is the area's second oldest. Its largest city and county seat is West Palm Beach (Central County), which has an incorporated population of over 105,000 and and unincorporated population of over 250,000.
All Steps Home Care enables individuals who require in-home care in Palm Beach County to remain in their own homes with their own familiar and comfortable surroundings. Personal on-on-one senior care provides a higher quality of life and a faster recovery while at home than being facilitated.
We provide care to meet the individuals needs, staff employees and our home nurses are trained and have experience to make qualified home care assessments. We offer services throughout Palm Beach County including: